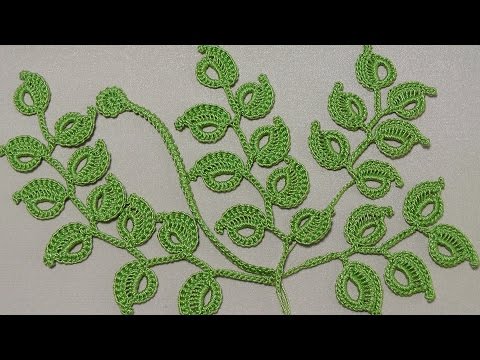 Вязание листика крючком .Как вязать листик - ирландское кружево .Элемент ирландского кружева - веточка листиков, вязаная крючком. Мотив для ирландского кружева.
Веточка листиков связана из мерсеризованного хлопка MAXI турецкого производства, в 100 гр - 560 м.,крючок №1 (1 мл).

How to crochet Irish lace leaf, crocheting, crochet leaf pattern, crochet lesson, Knitting crochet leaf Referring knit leaf - Irish lace .Element Irish lace - a sprig of leaves, crochet. Motive for Irish lace.

Спасибо за подписку на мой канал:
https://www.youtube.com/channel/UC1VV...
Приятного Вам творчества !!!