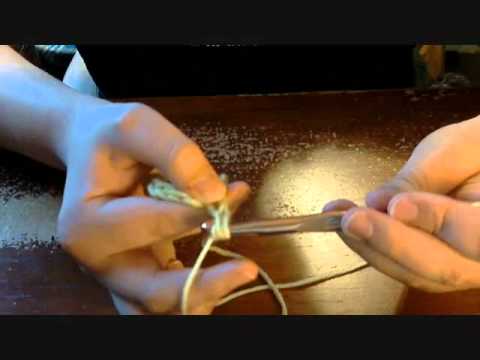 Hi everyone! In this video I'll be showing you how to create a slip knot and how to crochet the basic stitches including the single crochet, half double crochet, double crochet, and treble crochet! This video is intended to help familiarize yourself with the art of crochet and to help you out with any tutorials that I or any other crocheter post! I hope you enjoy this video and, until next time, have a good one!

Slip Knot: 00:25
Chain: 02:38
Single Crochet: 03:43
Half Double Crochet: 07:25
Double Crochet: 09:58
Treble Crochet: 13:01

IMPORTANT NOTE: I forgot to demonstrate the slip stitch in this video! However, with it being a very simple stitch, I think you will have no problem figuring it out with written instructions after watching this video! To create a slip stitch, put your hook through a stitch, wrap your yarn over the hook, pull the yarn through the stitch and through the loop on your hook.