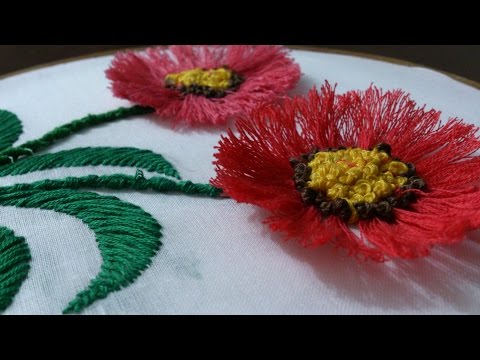 Please watch: "one stroke painting for beginners.How to paint daisy with filbert brush . painting techniques."
https://www.youtube.com/redirect.php?w=hAtnv...
-~-~~-~~~-~~-~-

Hand embroidery designs. Hand embroidery stitches tutorial. pom pom flower stitch-leisha's galaxy.
I used pom pom stitch for flowers, portugese knotted stem stitch for stem, harring bone stitch for leaves and french knots in the middle of the flower. I used anchor threads( embroidery threads). thank you for watching. please subscribe, like and share.