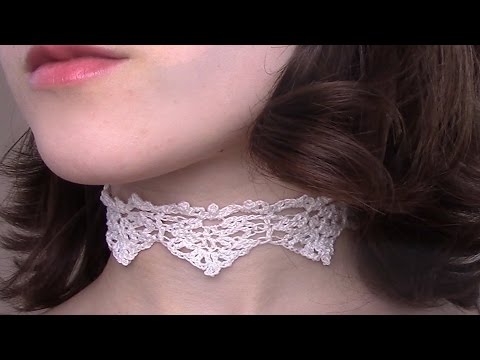 A fairly short tutorial for an uncomplicated, yet elegant lace.
You can use this lace as a choker, necklace, collar, trim, decor, and just so much more! Because let's be honest, anything could use a little more lace!

-------

I didn't come up with the entire pattern on my own.
Pattern from Asahi Original Seasonal Lacework
http://issuu.com/croweberry/docs/lace...

-------

Music used in this video:

"Night on the Docks - Piano" Kevin MacLeod (incompetech.com)
Licensed under Creative Commons: By Attribution 3.0
http://creativecommons.org/licenses/b...

"That Kid in Fourth Grade Who Really Liked the Denver Broncos" (by Chris Zabriskie)

fwist
terristers
beleveds
nevelens
shembles
by:
https://www.freesound.org/people/Cors...